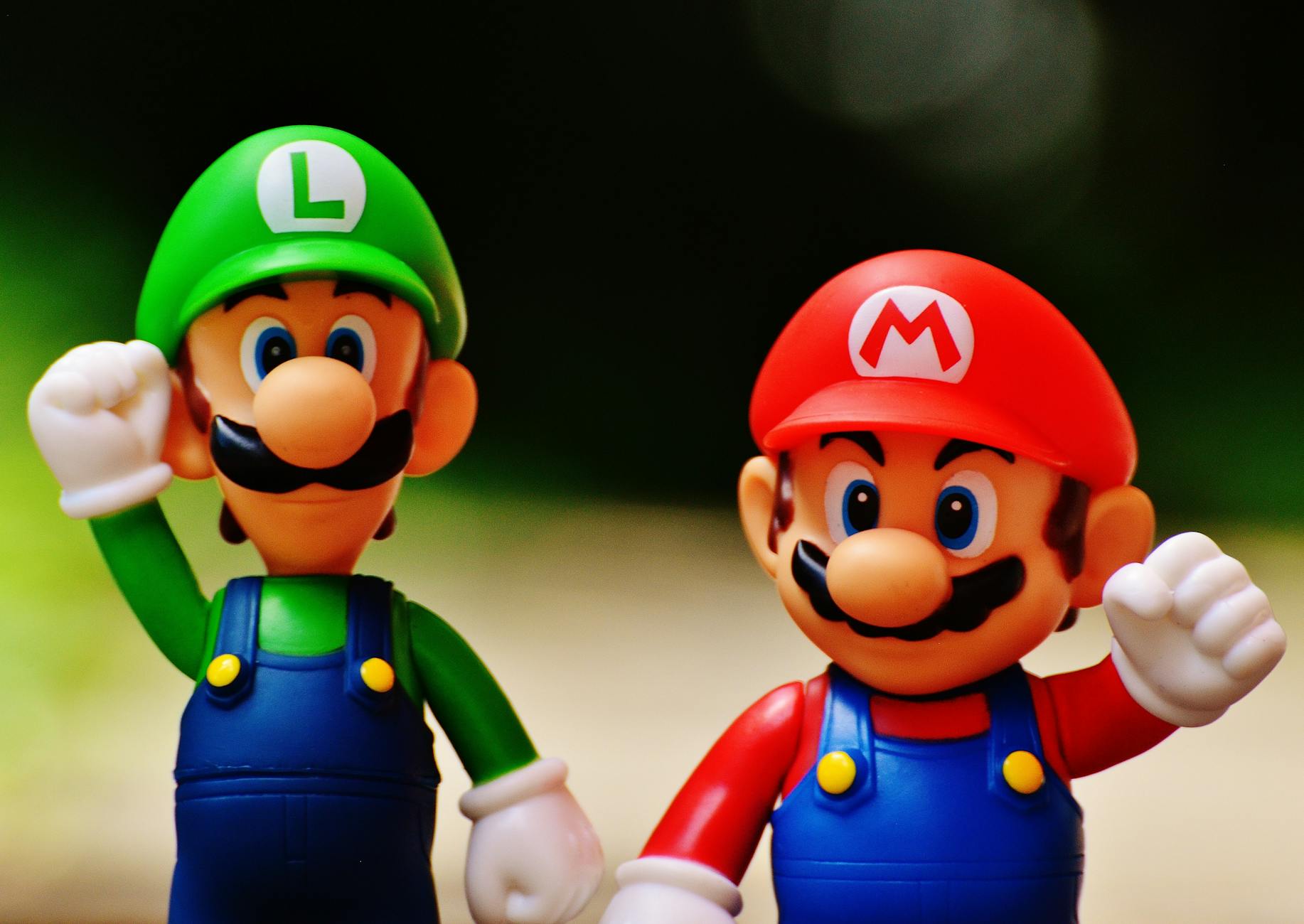 My 'Game Name' at the moment is Goofy Mom. I feel it describes me so well. I'm a mom and I'm goofy. What's not to like? I've often been a little illogical and thought of myself as a fumbling, funny person until I've met people goofier than I am and said 'hey, I'm not even the best at this!' That's when I remember the lovely thing about us simple folk. We're not here to make our mark! We just like to make our mess, clean it up and carry on!

On the subject of being goofy, here's a nugget. My younger son who's an adorably assertive one year old loves bananas. I always pack him one for breakfast but just today, I forgot to. The lady who looks after him while I'm away came and picked him up but the banana stayed right there on the table. When I realized I told my husband and he said it's fine to let him go one day without having the banana. Nope. I made him drive to the lady's house and wedge the poor fruit in her door handle because she wasn't home yet. Poor hubby must have hoped the neighbors weren't looking. I just googled 'goofy' to make sure my behavior is in line with my game name. It says 'goofy : foolish or harmlessly eccentric'. Sounds about right!

Another honorable mention would be that I almost missed enrolling my son to kindergarten this year! Big one, you say?! While my husband very gallantly shares responsibility with me on this one, I must be honest. It was all me. I had a plan B of course, in this case, which is why plan A slipped right out of my brain. I had enrolled both kids at child care which covers kindergarten but is a far more expensive option. So ideally I should have been more alert for kinder enrollment dates. All's well that ends well though. Our smart lad managed to get a spot at the kindergarten of our choice despite the best efforts of Goofy Mom. But this did teach me one thing: It's good thinking to plan for backup but plan B is plan B for a reason. Give plan A your best shot!
I've done some other things that give me good reason to stake my claim on this moniker. I embarked on a 20 hour journey by air with only my kids for company, then 3 years old and 4 months old respectively, to meet my loved ones halfway across the globe. The much frowned upon decision turned out to be a wonderful holiday, a reunion with family and friends celebrating new babies, my dad's 60th birthday and traditional festivals that I had missed celebrating with my family for many years. It also renewed the romance between my husband and me, something that pregnancy and fussing over babies can suck out of you, pun intended.

Goof on moms. It's the only way to keep our inner child alive on the journey of raising our children!
PS: This is only my Game Name. In the real world I am more switched on than I like myself to be! Moms will understand!
This write up is a response to yet another writing challenge I have entered, this one started by Tara Nicholle Nelson, renowned transformation expert.